RESCUED BY THE MERMAN (GAY TENTACLE EROTICA)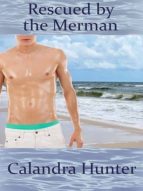 Ficha técnica

Editorial:

ISBN:

cdlxi00341109

Idioma:

INGLÉS

Formato:

EPUB

DRM:

Si
Comprar
When David falls asleep as he's floating on his lilo, he drifts off into open sea and meets Jamarion, a handsome young merman who is half human, half tentacle creature. The two hit it off and David gets to know Jamarion and his tentacles a lot better.

This is a 5000 word ADULT story between two consenting adult men. It contains one curious human, one handsome merman with tentacles, exhibitionism, oral sex, anal sex with tentacles and double penetration with tentacles.

Excerpt for those over 18 only:

Jamarion's hands wandered over David's body too, one hand lingering on his chest while the other was stroking his lower arm. David wondered why until Jamarion pulled back from their kiss. ?It's so odd to feel hair on skin, isn't it?? he said quietly, looking intently at David's chest.

David didn't have that much hair on his chest, but his dark hair did make them stand out. ?I could say the same about how smooth your skin is. Not that I mind,? he quickly added.

Jamarion laughed, and his tentacles slowly started to slide around David's waist. David shivered at the strange feeling of a slick and smooth tentacle running over his skin. ?You like it?? Jamarion asked, looking a little anxious.

?It's new,? David admitted. ?But kinda nice.? Now that he was getting used to it, it was like having extra arms touch and caress him. Which was definitely nice, and his cock was hardening as well.