THE TRUTH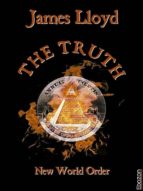 Ficha técnica

Editorial:

ISBN:

9783959630634

Idioma:

INGLÉS

Formato:

EPUB

DRM:

Si
Comprar
Who is really controlling world events and to what end?

This book is a masterpiece in connecting the dots and reveals the hidden links between apparently unconnected people, events and subjects to show how it all fits together.

Only when the dots are connected the astonishing picture can be seen. Indeed many of them lift the veil on everything from ancient history up to the today events that dictates our reality.

The global conspiracy to impose an Orwellian state is not just ?theory?. It is supported by endless evidence and by daily experience. A network of interbreeding families going back to the ancient world are manipulating events through their puppet-politicians and front people to bring about the tyranny they have worked so long an tirelessly to install.

But their days of anonymity are over as this book shine a light on the shadow people who are running this world without empathy and with insane and sinister ambitions and puts an end to the secrecy that is so essential to their success.