A HORSE WALKING BACKWARD.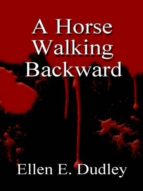 Ficha técnica

Editorial:

ISBN:

9783961421619

Idioma:

INGLÉS

Formato:

EPUB

DRM:

Si
Comprar
A schizophrenic psychopath haunts the city of Blackfield, slaughtering its victims at will.
This tangled web of brutal murders puts the talents of Detective Sergeant Tina Connor, a promiscuous and empathic policewoman to the test. Despite their love for one another she refuses the marital advances of her police partner Detective Inspector Bill Weatherby her immediate superior who is the son of an Earl. Neither one of them aware of the fact that she is a budding telepath, plagued most of her life by premonitions, until they start the hunt for a serial killer.