CONSCIOUSNESS: A LADYBIRD EXPERT BOOK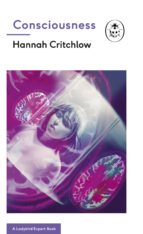 Ficha técnica

Editorial:

ISBN:

9781405934923

Idioma:

INGLÉS

Formato:

EPUB

DRM:

Si
Comprar
Part of the ALL-NEW LADYBIRD EXPERT SERIES.
____________
Are other animals, or even plants, conscious?
Can we create conscious robots?
Are we able to assume the consciousness of someone else?
We all experience the world differently.
REALITY is shaped by our individual memories.
So we respond to THE WORLD in our own ways.
Our UNIQUE EXPERIENCE underpins what it means to be CONSCIOUS.
This raises so many questions such as where does consciousness live? And what is it for?
Discover the answers and more inside Hannah Critchlow's Ladybird Expert - Consciousness, the thrilling and accessible account that explains what it means to be conscious - from what defines it, to questioning the existence of free will.
HANNAH CRITCHLOW
Dr Hannah Critchlow loves all things brainy. With a background in neuropsychiatry, she has appeared on TV, radio and at festivals to discuss and explore the brain. She is the Science Outreach Fellow at Magdalene College, University of Cambridge, has been named a Top 100 UK Scientist by the Science Council for her work in science communication, and is listed as one of the University of Cambridge's "inspirational and successful women in science". Her book on consciousness is out next year and she is currently busy co-presenting the new BBC series Tomorrow's World Live.