EVIL IN DISGUISE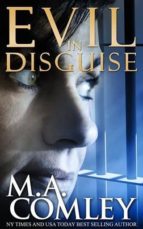 Ficha técnica

Editorial:

ISBN:

9783959261654

Idioma:

INGLÉS

Formato:

EPUB

DRM:

Si
Comprar
Caught in an abusive marriage, Jenny Slater desperately hopes there is more to life than the lies she tells to hide the bruises. Her three children have no idea their father is a monster, and Jenny struggles with the decision to tell them of her torment, which she can no longer bear alone.

Jenny's pen pal in the States is the only person aware of the truth.

When Helen pleads with her to visit, Jenny is undecided about leaving England when her family is at odds. However, when a letter from a mysterious source arrives, seeking Jenny's help, she flies to the States. Her attempts to save another trapped soul only entangle her in another manipulative relationship.