GOD IS NOT MAD AT YOU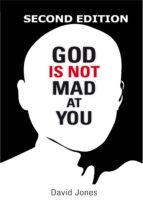 Ficha técnica

Editorial:

ISBN:

9781312714076

Idioma:

INGLÉS

Formato:

EPUB

DRM:

Si
Comprar
Do you have thoughts that God has turned His back on you? Have past or present circumstances in your life made you question that God will help you today? Are you disappointed with religion and looking for a meaningful relationship with God? Wouldn?t you like to know the truth about how much God loves you?
If so, God Is Not Mad At You, Second Edition is your personal pathway to the enlightening truth of the gospel of Jesus Christ! You see, it?s not really about you at all. It?s about His perfect work on the cross. The book you are holding can launch you into a life overflowing with God?s love.
In this book, David Jones addresses questions about suffering in the world and how we can find peace. He explains the truth about sin, sickness, and the fallen children of God. David discusses the fall of Adam and Eve and the effect that their failure has on this world. You will learn of the abundant grace and how Jesus? sacrifice paid all our debts.
Here you will learn how religion over the years has distorted the real truth of the gospel. You?ll discover a loving God who wants to see you grow and succeed. Jones highlights how Christians can overcome self guilt, satanic condemnation, betrayal, anger, and hurt; and how we can live life to the fullest in The Power of Grace. ?
Learn today about the true power of your salvation and how to freely enjoy living in God?s good grace. God loves you and wants the best for you, His beloved child. And if you?ve not yet done so, find out how easy it is to become a child of God. The time to find redemption is now-God Is Not Mad At You!