HOSTILE JUSTICE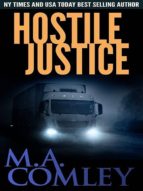 Ficha técnica

Editorial:

ISBN:

9783959261500

Idioma:

INGLÉS

Formato:

EPUB

DRM:

Si
Comprar
Enticed back to the police force, Lorne again teams up with Katy, her former partner. Things are no longer the same between them, though. Katy is now Lorne's superior which could prove detrimental to their latest investigation.

The crime itself is perplexing: Four small boys discover the corpse of a woman in an abandoned warehouse. CCTV footage shows the woman was abducted in broad daylight by two hooded men. When questioned, the woman's husband swears she had no known enemies and he thought she was on holiday at the time of her death.

During the investigation a personal problem unfolds for Lorne when her teenage, daughter, Charlie, attends a friend's eighteenth birthday party - with dire consequences.