INSPIRATIONAL STORIES 2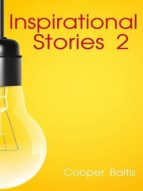 Ficha técnica

Editorial:

ISBN:

9783959269445

Idioma:

INGLÉS

Formato:

EPUB

DRM:

Si
Comprar
Patience, perseverance and willpower. The six people you are going to read about in this fascinating collection of true stories certainly had these qualities, and many more.

Read about how Usain Bolt overcame injury and disappointment to become the fastest man who has ever lived. Learn about Dr Stephane Tarnier's invention of the incubator, a machine that has gone on to save countless premature babies' lives. You will also read about Harriet Tubman and her ingenious method of freeing people from slavery in America; George Morrison, an adventurer who walked across China in the 19th Century; and Ludwig Guttmann, who escaped persecution in Nazi Germany and fled to England, where he started the Paralympic Games for soldiers who had been injured in the war.

Inspirational Stories 2 for English Language Learners is published by Hippo Books, a publisher dedicated to producing interesting, readable and fun books. This book is suitable for English students with intermediate English or higher. Be sure to check out our other Hippo Graded Readers.

About the Author:

Cooper Baltis is one of the writers and founders of Hippo Books. He is a former Fulbright English Teaching Assistant at the National University of Mongolia and is TESOL certified. He has taught English in Asia for five years and has published stories in several literary magazines in America. His Hippo books include Hassan and Lulu and My Brother the Giant, as well as many short story collections.