LAKE ON THE MOUNTAIN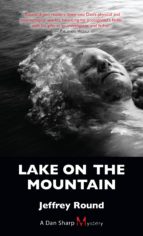 Ficha técnica

Editorial:

ISBN:

9781459700024

Idioma:

INGLÉS

Formato:

EPUB

DRM:

Si
Comprar
2013 Lambda Literary Award for Gay Mystery ? Winner

When missing persons investigator Dan Sharp attends a wedding, he finds himself investigating more than one murder.

Dan Sharp, a gay father and missing persons investigator, accepts an invitation to a wedding on a yacht in Ontario?s Prince Edward County. It seems just the thing to bring Dan closer to his noncommittal partner, Bill, a respected medical professional with a penchant for sleazy after-hours clubs, cheap drugs, and rough sex. But the event doesn?t go exactly as planned.

When a member of the wedding party is swept overboard, a case of mistaken identity leads to confusion as the wrong person is reported missing. The hunt for a possible killer leads Dan deeper into the troubled waters and private lives of a family of rich WASPs and their secret world of privilege.

No sooner is that case resolved when a second one ends up on Dan?s desk. Dan is hired by an anonymous source to investigate the disappearance, twenty years earlier, of the groom?s father. The only clues are a missing bicycle and six horses mysteriously poisoned.
JEFFREY ROUND
Jeffrey Round is a writer, director, and composer. He has published poetry and novels, including the Dan Sharp mystery series, of which the first, Lake on the Mountain, won the Lambda Literary Award in 2013. Jeffrey's first two novels, A Cage of Bones and The P'town Murders, were listed on TheBackLot.com's Top 100 Gay Books. His blog, A Writer's Half-Life, has been syndicated online. He lives in Toronto.