MOTIVATIONAL STORIES FOR ENGLISH LANGUAGE LEARNERS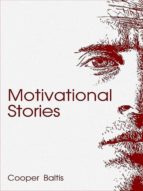 Ficha técnica

Editorial:

ISBN:

9783959266154

Idioma:

INGLÉS

Formato:

EPUB

DRM:

Si
Comprar
Everybody loves heroes ? brave men and women who win wars and lead their countries to freedom. But this book isn?t about those people...this book is about the heroes that you?ve probably never heard of, but who have made your and millions of other people?s lives much better ? unsung heroes that deserve recognition.

People like Grace Hopper, who wrote the world?s first computer programming manual and developed irreplaceable early computer software; and John Leal, who fought to make our drinking water safe, risking ostracization, prison and death in the process. People like Frederick Tudor, the man who almost lost everything when he brought ice to the tropics for the first time; and Philo Farnsworth, the man who really invented television.

We hope that you find these everyday heroes? stories as inspiring and eye-opening as we do.

Remember...anything is possible.

Motivational Stories for English Language Learners is published by Hippo Books, a publisher dedicated to producing interesting, readable and fun books. This book is suitable for English students with intermediate English or higher. Be sure to check out our other Hippo Graded Readers.

About the Author:

Cooper Baltis is one of the writers and founders of Hippo Books. He is a former Fulbright English Teaching Assistant at the National University of Mongolia and is TESOL certified. He has taught English in Asia for five years and has published stories in several literary magazines in America. His Hippo books include Hassan and Lulu and My Brother the Giant, as well as many short story collections.