SILENT NIGHT AND OTHER GHOST STORIES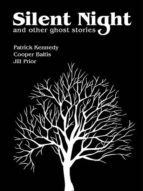 Ficha técnica

Editorial:

ISBN:

9783959263870

Idioma:

INGLÉS

Formato:

EPUB

DRM:

Si
Comprar
Warning: This book may keep you awake at night.

Who is the man on the beach? Why is a musician seeing the ghost of his daughter? Who is the gardener in the picture...and what does he want? What happens at 3:19am every night in a hospital full of secrets?

You will find the answers to these and many other mysterious questions if you have the courage to read...Silent Night.

Silent Night is published by Hippo Books, a publisher dedicated to producing interesting, readable and fun books. This book is suitable for English students with upper-intermediate English or higher. Be sure to check out our other Hippo Graded Readers.