TALES OF MYSTERIOUS CREATURES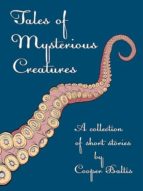 Ficha técnica

Editorial:

ISBN:

9783959263801

Idioma:

INGLÉS

Formato:

EPUB

DRM:

Si
Comprar
Are there still creatures out there that we don?t know about?

Is it possible that there is a living dinosaur in a lake in Scotland? Does the Mongolian Death worm really eat the sheep and camel of herders in the Gobi Desert? Could the famous yeti of the Himalayas be real? Is the giant octopus known as the kraken just a story that sailors tell, or is it out there...waiting?

We can?t say for sure that these mysterious creatures exist, but after you read this book, maybe you will be a little closer to believing in monsters.

Tales of Mysterious Creatures is published by Hippo Books, a publisher dedicated to producing interesting, readable and fun books. This book is suitable for English students with pre-intermediate English or higher. Be sure to check out our other Hippo Graded Readers.