THE DAUGHTER OF A FISHERMAN TRILOGY.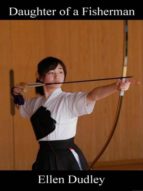 Ficha técnica

Editorial:

ISBN:

9783961421428

Idioma:

INGLÉS

Formato:

EPUB

DRM:

Si
Comprar
Book One.
Hybrid.
Janet Koizumi, a Japanese secret service agent, part elf, with extra sensory powers and a kick-arse attitude, is asked by Interpol and the FBI to secretly investigate and gather evidence against an Internat based in Switzerland where it is believed young females are being trained in espionage. She is assisted by her ex-lover, David Kiev, a French secret service agent. No sooner does she arrive there when she starts to have her doubts. David, forced to accompany her, is of the same mind, for a while that is, until they find themselves facing their abrupt demise.
Book Two.
A Question of Balance.
After a plan is discovered to sink the QM2, Mary Higgins, MI6 agent, is sent on board to assist in the defence.
Janet Koizumi is in Egypt seeking the whereabouts of a super agent who is organising the assassination of the USA president.
Abel, a CIA assassin, is ordered to kill Janet after she receives information about a strange cargo heading for Britain.
David Kiev, is also in Egypt and after receiving information from a Mossad colleague he searches for the whereabouts of a mysterious corpse.

Book Three.
Divided Thoughts and Dreams.
In Germany, France and Britain, intelligence-gathering agents suspect a vast terrorist organisation is planning mass destruction and wholesale murder. It is believed it will be in retaliation for the refusal of the EU to share a newly discovered source of unending energy.
Janet, David and other members of the countries? secret services join together to uncover the source, location and methods intended to be used to carry out such an attack.