THE JOURNEY.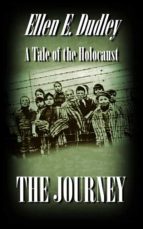 Ficha técnica

Editorial:

ISBN:

9783961421237

Idioma:

INGLÉS

Formato:

EPUB

DRM:

Si
Comprar
A Dystopian Tale of the Holocaust.
This not a tale of war or of suffering; it is, however, a tale of survival, a child?s bravery and a mother?s revenge.
In January 1942, concentration camps were constructed by slave labour in Poland. For the deportation of Jewish men women and children to these camps, railway transport was provided by the German national railway system under the supervision of the Gestapo, the SS and the German police.
One of these children, Rachel Silbermann, a ten-year-old Jewish girl, was deported along with her family from Berlin to Auschwitz-Birkenau. By a miracle, she and her family survived the four-day journey in a cattle truck. These trucks were without heating and in most cases, only a bucket was provided for sanitation purposes.
When Rachel arrived at Auschwitz death-camp she came, like many other children, especially twins, under the auspices of Doctor Mengele, known as ?Doctor Death?; but a strange twist of fate found her caring for a group of young twins.
Her mother, however, unlike the rest of her family who perished, escaped and joined the Polish resistance where she learned a new trade; and learned it well; she became a sniper, a very successful one.


The first trains operated on 16th October 1941, transporting Jews from central Germany to ghettos in the east, mainly Poland. The trains consisted mainly of freight or cattle cars and were packed, according to SS/Gestapo regulations, with 50, but sometimes up to 150 occupants were crammed inside.
No food or water was provided, while the freight cars were only provided with a bucket latrine. A small barred window provided irregular ventilation, which sometimes resulted in deaths from either suffocation or the exposure to the winter elements.
An average transport journey took four and a half days. Due to cramped conditions, many deportees died underway.