THE LIGHTHOUSE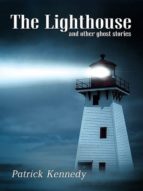 Ficha técnica

Editorial:

ISBN:

9783959263962

Idioma:

INGLÉS

Formato:

EPUB

DRM:

Si
Comprar
Do you believe in ghosts? No? Maybe this book will change your mind...

What happened at The Forest Hotel one hundred years ago? What do the ghostly sisters do to young Jimmy Kinsella when he stays in The Old Dark House all night? What does the mysterious Night Visitor want from one of America?s richest men?

These questions will be answered in The Lighthouse, a collection of six ghost stories that is sure to entertain and frighten you.

The Lighthouse is published by Hippo Books, a publisher dedicated to producing interesting, readable and fun books. This book is suitable for English students with pre-intermediate English or higher. Be sure to check out our other Hippo Graded Readers.