THE SPYMASTER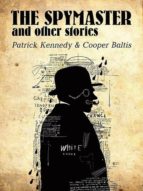 Ficha técnica

Editorial:

ISBN:

9783959263979

Idioma:

INGLÉS

Formato:

EPUB

DRM:

Si
Comprar
We have always been fascinated by spies ? people who live secret and dangerous lives in the shadows.

In this book, you will read about how spying has developed over the centuries ? from simple codes and double agents, to hi-tech modern spies using technology to steal and sell information.

If you are interested in how Queen Elizabeth?s spymaster found out that there was a plan to kill her and take over the country; or how Mata Hari, a glamorous and beautiful spy, used her charm and intelligence to steal secrets in World War One; or how Edward Snowden managed to obtain documents that the British and American governments really didn?t want anyone to know about... then this book is for you.

The Spymaster is published by Hippo Books, a publisher dedicated to producing interesting, readable and fun books. This book is suitable for English students with upper-intermediate English or higher. Be sure to check out our other Hippo Graded Readers.