TIJUANA BABY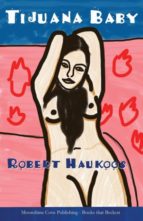 Ficha técnica

Editorial:

ISBN:

9781937327453

Idioma:

INGLÉS

Formato:

EPUB

DRM:

Si
Comprar
They MUST get across the BORDER.
A promising film director and his Italian-Stallion sidekick get trapped in Mexico trying to save a young girl from a vicious drug smuggler

"Decadent Hollywood collides with desperate Tijuana. Boom! A bad-ass adventure on both sides of the border."-John Gaines, Writer/Editor.

Struggling Hollywood director David Orson Welles and his Italian Stallion loser of a partner Primo Salerno cross the Mexican border to buy discount infertility drugs. They become trapped when they try to save a 14-year old girl from a ruthless pimp and drug dealer. The border is hope, offering safety and salvation. They must get across the border.

"... a page turner...heart pounding...Angel's story is a dark and disturbing tribute to the rest of the 'Angels' and will leave you breathless, humble and wanting more." ?Gabriella Hoffman, Eva's Garden .

"...plenty of unexpected twists and dark turns...'Tijuana Baby' is one road trip you'll be glad you took and one you will never forget!"?Gary Yambor, Author of "An Easy Score."

"...an absolute page-turner...only in the end do you learn who the true Tijuana Baby is.?Heather Christena Schmidt, Writer, Blogger & Misanthrope.

"A rollicking & delightful romp from Tijuana to Hollywood ... and back again."-Stan Corwin, author of "Oxymorons I Have Known ?A Memoir of Fame & Famous Acquaintances."